Stargate SG-1 Cast Interviews: Armin Shimerman
Armin Shimerman as Anteaus
Armin Shimerman
Armin was born in the small town of Lakewood, New Jersey. He and his family moved to Santa Monica, Calif, in 1965, where he attended and graduated Santa Monica High School. He attended UCLA and graduated in 1972 with a degree in English, specializing in Shakespeare. He immediately became an apprentice in the San Diego Old Globe Theater, where he spent the summer doing Richard III, Loves Labours Lost and Merry Wives of Windsor.
He moved to Connecticut in 1974 and his first equity job was in Marcus Brutus in 1975 at Stage West in Springfield, Ma. In 1976, he appeared in a premiere performance on Broadway in Joseph Papp's production of Three Penny Opera with Raoul Julia, followed by Broadway performances in Saint Joan with Lynn Redgrave at the Circle in the Square, Broadway with Teri Garr and Glen Close, and I Remember Mama with Liv Ullman, which was Richard Roger's last musical. Over the course of these years, Armin also did over a dozen national commercial spots.
He met Kathryn Swink in a Broadway bar called Barrymores in 1979, and they were married in Portland in 1981. He moved to Los Angeles in 1982 and spent a year looking for theatrical work. His first TV appearance was as a telephone repairman on Hill Street Blues. His first TV Guest Star appearance was in We've Got It Made. His first recurring role was that of Pascal on Beauty and the Beast, while his first appearance on Star Trek: The Next Generation was as an unbilled character of "Wedding gift box."
He passed up an episode of Beauty and the Beast in order to portray Letek on ST:TNG, in the episode "Last Outpost," his first Star Trek episode with Ferengi. Letek led to Armin's casting as Quark on Star Trek: Deep Space 9, a role he enjoyed for seven great years; he also performed Quark in TNG and Voyager.
He was subsequently cast in the role of Principal Snyder in the first season of Buffy the Vampire Slayer, and he recurred as Snyder for three seasons.
In 1999, his first novel 34th Rule was published, since acknowledged as the bestselling DS9 novel ever sold. In June 2000, his second novel Merchant Prince was published by Pocket Books.
He has served for six years as National Board member of the Screen Actors Guild.
Exclusive Q&A for Stargate SG-1 Solutions
I was extremely fortunate to be invited behind the scenes during the weekend at Collectormania. Despite it being very late at night and having spent eight hours signing photographs and talking to fans, Armin very generously gave up his free time to answer questions for Solutions. Huge thanks to him.
Thanks also to the Solutions team for coming up with the questions.
Sharon Clark
How different was the experience of working on Stargate compared to Buffy and Deep Space 9? Was there anything unique about it?
The first major difference that comes to mind is that Stargate is shot in Vancouver, so that meant going away from my wife and family. On other shows, I went home every night. With Stargate, it was a little bit like working in regional theatre in the sense of going away, doing the job, coming home.

The other big difference is that on Star Trek I was a series regular, which means I had carte blanche about whatever I wanted to do or say and had some clout with the directors about how I wanted to approach the role. Also there was a familiarity with the character so I knew the bounds and limits of the character. All of that gave me a great deal of freedom.

The next best thing to that is being a recurring character, which is what I was on Buffy. Again I had a sense of my character's limits and boundaries, but because it's not a regular part it's always sort of surprising too.

Stargate was a one-shot deal, and I had to create everything from the start, and so it is a bit more nerve-wracking. There is no safe zone to go to. Everything is new. Everything has to be discovered. Everything had to be invented. Everything has to be thought about. And, of course, there's never enough time to do all that.
How did you get the job on Stargate? Did you have to audition?

No, I didn't audition. I was very fortunate in that I got a phone call from the casting director, Paul Webber, who asked me to do it. The interesting thing about the call was that one of my dearest friends, Ray Xifo, had come out from New York to test the waters in Los Angeles and he was living in our house. He was the one who auditioned for that episode and got the part he went for. So when Paul Webber called, he was confused because he thought he was calling Ray. I answered the phone and said "You've called the right number. Ray is here. Do you want to speak to him." So he says, "No, I want to speak to you, Armin. You know the part that Ray just got, well, we're wondering if you'd also like to be in the episode." So I said, "Ray is doing the show?" He said yes, and I said, "I'll be there!"

Ray in the family of the Nox was the older one — he was the grandfather figure.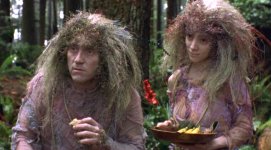 How long did it take to put on the make-up in order to play Quark?
Originally four hours, but after the first four or five months of filming it was two hours, and it stayed at two hours for the rest of the seven years. However in the movie Insurrection, there was a part for Quark. My make-up lady, Karen Westerfield, is a perfectionist and because I was going to be on the big screen, two hours turned into five. And then, of course, the scene got cut from the movie. [He laughs.] But that was fine. It should've been cut and I was glad it was.
How does that compare to a normal working day for an actor on the show?
My average day was sixteen hours. Two to put the make up on, one to take it off. Luckily Quark was rarely required for more than one or two days per episode, except for Ferengi episodes, when I would work eight days. There were about four or five Ferengi episodes per season. So I had a lot of time to recuperate, except for the crushing schedules of those episodes. But, being the fool that I am, on my days off from Deep Space Nine, I would work Stargate, Buffy or Alli McBeal or Seinfeld. I'd try to keep busy all the time.

Plus, aside from my acting at that time I was an official of the Screen Actors Guild (SAG) working out contracts and things like that.

My longest day was twenty-one hours.
Antaeus, Quark and Principal Snyder are three very different characters - how did you approach each one?
Each actor finds within himself the essence of what he thinks the character is and then plays that essence. So the scamp that is Quark is somewhere inside of me and I let that part show. The anal-retentive son-of-a-bitch that is Principal Snyder must be inside me as well and I let that show. And Anteaus, who I found to be a wonderful mercurial fantastical fairy-like character, that must be in there too.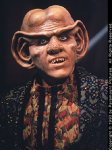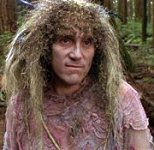 You've played a wide variety of roles in all sorts of shows - do you have a favourite character, and if so who?
I'm often asked that but, no, I don't have a favourite character. I do have favourite experiences though. It's not so much what happens on camera but rather what's happening off camera. Each character is a part of me so it would be wrong of me to prefer one part of me over another. As far as backstage experiences go, my favourite would be Buffy.

When I was working on Buffy it was a new show that was just becoming quite popular. I was working with young actors who were very excited about the opportunities they were facing and that they knew eventually that they would attain. It was a great delight to watch that take flight. Star Trek is a brilliant franchise and everything works like clockwork and works perfectly, but everyone knows what's going to happen. There's a security in that, but there isn't as much epiphany in that.
How much of yourself do you feel you've invested into the historical character of John Dee in The Merchant Prince?
I've just finished the third book in the series. As I've progressed from the first book — the first is more Armin and Quark than John Dee. The second book is less Quark and more John Dee. The third book is even less Armin. None of the three novels are really John Dee. In the book I'm starting now I hope to be a much more historically representative of John Dee. The first three were always meant to be a combination of John Dee, Armin and Quark. The book I'm writing now will hopefully just be John Dee, and I know a great deal more about John Dee than I did at the start.
Are you enjoying the role of novelist?
At this time in my life, it is enlightening to discover that I much prefer writing to acting. Writing is more creative because you are the principal creator as a writer. As an actor you are always the interpretive vessel.
How do you approach writing? Are you disciplined or a write when the mood strikes person?
I'm very disciplined. I give myself the responsibility of writing five pages of material every day, and I do a great deal of research. Most of the facts about John Dee in the second and third book are absolutely historical correct. I'm disciplined in the research too. Plus, I'm a very hard critic on myself. I'm never very happy about my writing.

I should also say that with the first book it was a fifty/fifty partnership with Michael Scott. In the second book it was a sixty/forty partnership with Chelsea Quinn Yarbo. In the third book I would say that I wrote 95%. In fact Quinn has taken her name off the novel because she said it was wrong for her name to be on there because I wrote so much of it.
Do you have a favourite genre you like to work in (sci-fi, drama, comedy...)?
The gods have made science fiction my favourite genre. [He laughs.] But I've always thought of myself as a classical actor so classical theatre would be my favourite genre. One of the reasons I write about John Dee is that he is an Elizabethan and my forte is Elizabethan theatre and history. I actually teach seminars on Elizabethan language. There's something called Elizabethan Rhetoric, which was a primary study at the time.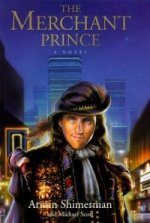 How does it feel being a part of the "history" that is the Star Trek franchise? Or was it simply "just another job?"
I am greatly honoured. I campaigned strenuously to become Quark because I'd always been a major Star Trek fan, so nothing was going to stand between me and that role. I am very proud to be one of the icons of Star Trek and by extension of modern television.
Do you get recognised very often? Or do people not realise you're the man behind "Quark?"
Yes, I've done enough TV now that I do get a lot of recognition. A lot of times people will say I love you in your show, and I have to ask 'which show'? Being recognised is actually distracting to me in the sense of its an intrusion on my art. I don't mind that people come up to me — that's fine. But, to my mind, it's a curse to be too well known on TV. Many actors suffer from this curse because they become so recognisable to the public and, more importantly for the actor, also to the producers who hire them. When they go for an audition they are so familiar as another character that the producers cannot see their way to hire them for something different plus they don't believe anyone will believe in them as anything other than the character for which they are famous.

So in one sense, Quark was a blessing because I was so covered up, but at the same time my persona is so connected with that character that it may be a hindrance. With Buffy it is now even more complicated because people now think I'm Principal Snyder, and I'm egotistical enough to believe that Snyder and Quark are two vastly different characters and so I can say 'no, no, just look at Quark. Or if you think I'm Snyder, just look at Quark'.
It's been several years since you filmed "The Nox" episode; is there anything in particular you remember about it?
Oh yes. The rain and the mud.

But having said that it wasn't as bad as it sounds. The rain was warm. The mud made life interesting because it kept burying our marks.

The other thing was that when I was on the show it was way back in the first season and, like Buffy, most of the cast were young and excited about the project.
If Stargate SG-1 were to bring the Nox family back for an appearance in Season 7 would you reprise the role?
That's a very difficult question, and I'm afraid the answer will disappoint fans. As I mentioned before, I was an official of SAG and there are certain issues involved that mean my personal ethical viewpoint will not allow me to take a role on a non-SAG show. I have no anger towards anyone who does, but for me, much as I loved being on the show and enjoyed working with the people, at this point in time, I would have to say no.
Do you have any plans for the future that you can tell us about?
Yes. I intend to write more books. I recently shot a pilot for Fox called The Snobs. That'll be a half-hour sitcom series if it gets picked up. I'm also involved in an Irish play called The Hostage. Also I do the voice of General Skar in the Grim and Evil cartoon series, and we may be doing some more of that.
Do you have any unfulfilled ambitions as an actor? A particular role you'd love to play?
I've reached an age where, as a classical actor, I'm aware there are about two dozen roles that I'm never going to get to play. For example, I shall never be Hamlet or Puck. On the plus side, though, I'm now old enough to play Bottom and Claudius.
(c) Sharon Clark for Stargate SG-1 Solutions, May 2003. All rights reserved. You are welcome to link to this article. You may not reproduce this article in whole or in part.
Return to Armin Shimerman interviews home
Return to Stargate SG-1 cast interviews home