Places on Earth
From StargateWiki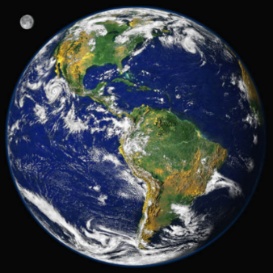 Summary
As home planet to Stargate Command and most of its personnel, several locations on the "Tau'ri" or first world have appeared on Stargate: SG-1. Although several places were in unspecified locations, if a place was named, it is listed below.
Canada
Egypt
Giza — site where a Stargate was discovered by Catherine Langford's father in 1928. Later where the Nazis recovered a DHD, eventually confiscated by the Russians (Stargate: The Movie).
where the 1931 Steward expedition uncovered the tomb of Isis and Osiris, and where Osiris fled to reach a hidden ship and escape the planet (4.14 "The Curse").
England
Avalon — caves under Glastonbury Tor where Merlin stored his research and riches until those who could solve his riddles would be rewarded (9.01 "Avalon Part 1").
France
Honduras
Laos
Mexico
Country in North America; location where the Goa'uld Hathor was discovered in a sarcophagus in a Mayan temple (1.14 "Hathor").
Russia
Country that transects Europe and Asia continents. Former rival and suspicious ally of the United States, Russia recovered the Giza Stargate from the ocean and started their own program in a silo in an unnamed location. They later agreed to cease their program and eventually leased the Stargate to the USA (4.07 "Watergate" and subsequent episodes).
Nicaragua
United States
A country in North America and home to Stargate Command, as well as home nation for many of its personnel, including SG-1. Below are locations separated by state.
Alabama
Arizona
California
Los Angeles — where the rogue NID had a safehouse in which they conducted experiments on symbiote clones, resulting in Anna (7.19 "Resurrection").
Colorado
Colorado Springs — city in Colorado and closest civilization to Cheyenne Mountain/Stargate Command. Many of the base personnel, including SG-1 live here. Also location of O'Malley's Bar and Grill and Il Fiore Bianco Ristorante Italiano among other spots.
Cheyenne Mountain AKA Area 52 — military base that is/was the home of NORAD and the super-secret program of Stargate Command (SGC) Base.
Peterson Air Force Base — United States Air Force Base in close proximity to Cheyenne Mountain and Colorado Springs.
Silver Creek — town near where O'Neill's cabin was said to be located when SG-1 and Hank Landry went there for downtime 10.05 "Uninvited" (see also, Minnesota).
Illinois
Indiana
Iowa
Michigan
Minnesota
Montana
Nevada
Area 51 — a restricted part of Nellis Air Force Base where research and development is done on alien technology found by Stargate Command.
New York
New York Metropolitan Museum of Art — presumably in New York City, location where a young Daniel Jackson witnessed his parents dying under an exhibit collapse they were setting up (2.04 "The Game Keeper").
Oregon
Texas
Utah
Washington
not to be confused with Washington, D. C., the state of Washington is in the Northwestern corner of the contiguous United States.
Unknown location — where Seth maintained his cult of followers (3.02 "Seth").
Seattle — city in Washington.
Washington, D.C region
Washington, D.C. is the national capital of the United States
Bethesda — located in neighboring state of Maryland, was location of private military contractors, including one of the Trust companies headed by Ba'al (9.07 "Ex Deus Machina").
White House — home and office of the President of the United States
Vietnam
---
--Aurora 07:45, 20 September 2006 (PDT)