Stargate SG-1 Cast Interviews: David Palffy
Anubis in London: David Palffy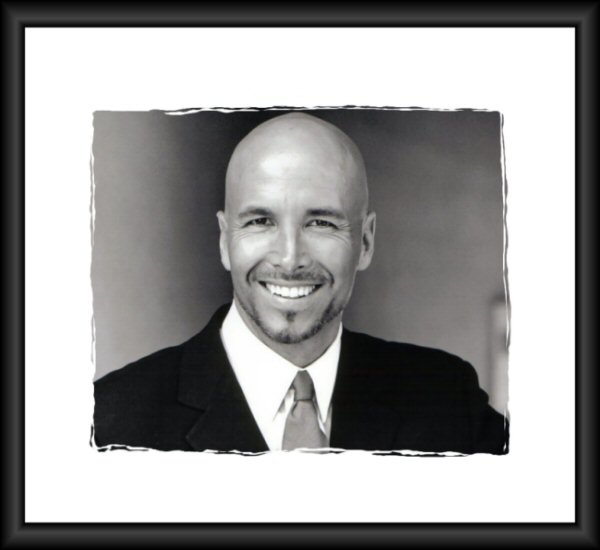 Biography — from www.davidpalffy.com
DAVID PALFFY has been a professional actor for over 16 years and has over 70 film and television acting credits. In addition he has several theatrical credits from productions produced in Canada, United States, England, and Holland.
His acting career began while completing a Political Science degree at The University of Calgary and briefly at Harvard, while he starred in "Storm", a low budget film directed by David Winning, that received acclaim at the Cannes Film Festival and distributed by Warner Brothers in 1985. He then attended the prestigious Royal Academy of Dramatic Arts in England and subsequently obtained a role in Stanley Kubrick's "Full Metal Jacket".
In 1988, he returned to Canada to star in Loot at the Citadel Theatre, followed by roles in Friday The Thirteenth in Toronto and John Frankenheimer's The Fourth War filmed in Alberta. By 1990 he was travelling back to Europe to star in the Dutch mini series The Summer of 45 as the lead soldier in a story about a contingent of Canadians/Americans that liberated Holland in World War II.
An extended stay in Holland, lead to an appearance with The National Theatre Company and the formation of his own theatre company where he acted, and directed in productions like David Mamet's Speed The Plow.
In returning to Canada, he continued to act, produce and direct as the artistic director of The Globe Theatre in Vancouver for one year and sold his first screenplay "The Search", screened at The Berlin Film Festival.
David now resides in Vancouver and continues to work as a recurring actor on Stargate SG1 and Cold Squad, with guest appearances on Andromeda, First Wave, Greedom, The Lone Gunman, and films like My Mother The Spy, Disney's Ladies and The Champ, Promised Land and Ecks vs Sever to name a few. His recent film credits include House of the Dead starring Jurgen Prochnow, Backfire with Steven Baldwin, He Sees You When She's Sleeping with Erika Eleniak and the series Jeremiah with Luke Perry. He has worked with Antonio Banderas, Dennis Hopper, Michael Madsen, Roy Scheider, Harry Dean Stanton, Jean Claude van Damme, Diane Cannon, Lucy Liu, Olympia Dukakis, Marion Ross, Lou Diamond Phillips, Peter DeLuise, David Winning, and Stanley Kubrick, John Frankenheimer, Costa Gavros.
While in Vancouver he has spent much of his spare time teaching and coaching actors and is the founder of The Yaletown Actor's Lab, a very innovative, and exciting film/acting studio.
Apart from his commitments as a teacher he has formed his own film company FOUR RIDER FILMS to produce the film "The Wild McLeans" scheduled for production in 2004 in the Nicola Valley, BC, Canada.
Anubis in London: The Man Behind the Cowl
David Palffy's professional CV includes many of the most successful shows of recent years. With appearances in The Sentinel, X-Files, Millennium, Cold Squad, Andromeda, The Lone Gunmen and Jeremiah, David is known to Stargate SG-1 fans for his portrayals of System Lords Sokar and Anubis. He has also appeared in a number of major movies, such as "Full Metal Jacket" and is currently producing "The Wild McLeans" from his own script, as well as discussing a theatrical and film production of Richard III.
He took time from his appearance at the Wolf SG7 convention in London to talk to Carole Gordon about his current projects, the Canadian TV and film industries, and the responsibilities of being a parent.
David is pragmatic about his TV work, accepting the commercial nature of the medium. "Generally speaking," he says, "I think mainstream TV is not art. It's all about commercialism, it's about making money, it's about advertising. That's not to say that there can't be an element of art in the medium but art requires you to think more. Most mainstream TV is much more linear. There are definitely programmes that are very creative as well as being commercial. The thing is to find that mix, where something is creative and artistic and yet at the same time is commercial and accessible. For example, let's take SG-1. I think there is art in the graphics and the special effects and sometimes in some of the writing because it lends itself well to Egyptian mythology and history, so there are certain facets of the show that are clever. There is an element of art in that."
He contemplates the realities of life as an actor, juggling the desire to work in the theatre with the need to pay the mortgage.
"I think as a young actor you get caught up. Everybody wants to do something that means something, has some significance, has some artistic element to it because art hopefully touches you somewhere deep inside. As a young actor, that is probably why you are attracted to acting, or art or music, that's something that's visceral, something that touches you in a way that mainstream life and professions don't. But there are very few actors today especially in North America that are actually making a living doing theatre alone. And especially for us in Western Canada, we don't have a very strong theatre community and tradition, unlike here in Britain."
Is there a difference between Western and Eastern Canada?
"There's a much stronger theatre community in Toronto than there is in Vancouver and I think that's because of the fact that Toronto is more influenced by what happens in New York. New York has a stronger theatre tradition than LA. And LA is more influential on the dynamic of film-making in Vancouver. It's that East Coast-West Coast thing that we have."
But he certainly hasn't given up on the theatre. A production of Richard III is being planned for either later this year or 2005.
"It's an independent theatre production through my company and other companies which are coming together to do it. I can't say yet who else is involved, as it's not firmed up yet. I also have a film company and we are putting together a film [of Richard III]. When you pitch the film the first thing that distributors want to hear is who you have attached, the 'name'. You have your wish list and out of that wish list you are hopeful and thankful if one or two grab onto it. But you also run the risk of losing that person if you advertise the probability of that person doing it."
The Canadian film and TV industry has been going through a turbulent period, with major reductions in public funding. David is convinced of the need for government funding to support film and TV projects.
"We must encourage projects that are reflective and indicative of the country. Especially with the States being such a powerful force - we as Canadians risk losing a sense of our identity. We do that anyway with programming, because the fact is there's so much more money for programming in the States and we as Canadians can't compete. But we still need to be able to make our own indigenous projects."
As well as the wealth of Canadian acting talent, David praises the breadth of talent in the field of production.
"We have some of the best cinematographers and crews in the world. That's one of the reasons why major films, a lot of the big sci-fi projects, use a lot of talent that happens to be Canadian because we are good at what we do. But a lot of people don't know about it because we don't advertise it."
It must be difficult to portray a distinctly Canadian culture?
"I think so, because other than the Francophone community, we as Canadians are readily mistaken for Americans and vice versa. So I think it is difficult sometimes to separate our identity of what is Canadian versus what is American. But I do think that it's important for what we do have to promote it. I don't think that when you watch a Canadian film that we are supposed to have anything in it that says, 'Okay, this is definitely Canadian.'" It's more, David insists, a matter of dealing with universal issues that anyone around the world can relate to, but which happen to take place in Canada.
Although born in Calgary, David spent his early years in Wales. Does he retain any "Welshness" in his personality that he brings to the characters he plays?
"Not so much for film, because one of the requirements of being a Canadian when you are doing American films is to sound American so any Welshisms - that melodic sensibility of language or anything that the Welsh are innately known for - there can't be anything like that, unless there is a specific requirement for that. Similarly for TV. That's why I like theatre because they allow me to add that. I love Shakespeare and I love the classics and there, I can't help but that the sense of Welshness in me comes out - whether I want it to or not. Otherwise it has to be put into my back pocket to use it when it's required, unless I'm playing a character that needs that."
Not that David finds he is limited to playing North American characters.
"It's funny because most of the things that I do, even for American projects, I'm usually playing Europeans, Russians, German, Spanish or Italians. I have yet to play anybody Welsh. I've played Irish, the whole spectrum. It's mainly a visual thing because most American casting agencies and directors don't see me as mainstream American, it's that certain European type face that I have."
David is currently working on producing a film from his own screenplay, based on the true story of "The Wild McLeans", a group of Métis, who lived in the Nicola Valley in Western Canada in the mid-1800s.
"There were four or five boys and a girl, who were known as The Wild McLeans, kind of Canada's version of the Jesse James Gang. They were the children of a man named Donald McLean who had come to Canada and had worked for the Hudson's Bay. He was one of the first men to get what they called "pre-empted land" from the Canadian Government. He had eleven children and the interesting story about this man is that he was notoriously known for being quite cruel with some of the aboriginal tribes for the sake of the fur trade and yet he had three Indian wives. So I thought it would be interesting to do a film about his last wife and their children, the youngest children, who became the notorious and some say misunderstood McLean gang."
This is clearly a story and a project that David is deeply passionate about. Most of the history books, he says, either don't mention the McLeans, or if they do, the references are derogatory.
"They were accused of being murderers and I am not dismissing their actions, but I thought it would be interesting to show why they became who they became because of their background. Their father, Donald McLean, was killed very early on when they were kids and the Canadian government came in and took all the land away from them. This was a time when Indians weren't allowed to own any land, even if you were half-breed, and especially if you were a woman. Their mother was a very proud woman who supposedly was the daughter of a great chief, and had a certain standing even in white society at that time because she was married to Donald McLean. But after he died, what happened to her? The land was taken away. She had to bring up the children on her own. They were outcasts, they weren't allowed to go to school."
The Wild McLeans were eventually hanged, the youngest aged only 13.
"So the reason why I wanted this story exposed is because it's part of our Canadian history that we very rarely talk about. I am interested in that human side of things. Yes, they were guilty of killing a man, they were guilty of stealing, but then again you realise these kids at a very young age were outcasts and they were brought up in the mountains by their mother and didn't know anything except riding horses and shooting. They worked for various ranchers breaking horses and taming any horse or animal that couldn't be tamed by the white man."
Donald McLean, explains David, had been a very respected man. "He was like the MacBeth of the Nicola Valley. He was a great, bigger-than-life man, even the Indians called him 'The Feared One'. He used to wear a Highland breastplate under his coat and there were several assassination attempts by tribesmen but they couldn't kill him. As a result there was this whole myth that surrounded him.
The mother was also known to be a bit of a shaman and she passed it onto the oldest boy, who had visions. Also they say he was a horse-whisperer."
The children were outcasts from all sides – considered white while their father was alive, but after he died, they were looked on as Métis (half-casts) and not accepted by the Native population because Sophia had married a white man. As a result, the McLean children were not a part of anything.
"It's a wonderful story and I'm so interested by that," David continues. "That's why I love films like Dances with Wolves, or Braveheart, even though historically-speaking depending on which side of the fence you are coming from, in something like Braveheart, there are certain facts that may have been distorted, it is important to bring that whole story out."
So, does David have a particular interest in the Western genre itself, or is it just coincidental that the story of the McLeans was set in that period?
"I grew up with horses, it's part of my whole childhood and I love that whole part of history. But it was a coincidence that the story came across my path that happened to take place in that timeframe. I was doing a pilot for a new series which was about time travelling, going from this day and age back to the west and that's how I came across the McLean story."
David met the writer of the time-travel pilot on set. He told David about the story of the McLeans and he was intrigued by it.
"We sneaked off one morning and sat in this little cemetery, this Western cemetery, and talked about The Wild McLeans. And something just spoke to me about it."
The Wild McLeans has been cast but David laughs when asked when shooting will begin.
"Well, it's funny because every six months we are ready to shoot. The problem is that when we're ready, they [the two key cast members] are not ready. And then when they are ready, something comes up. That's why it takes sometimes ten years or even longer to put a project together because it's all those elements that have to go into actually making a film. You need a lot of patience."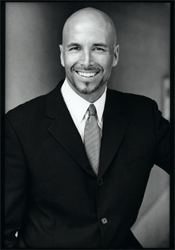 David is currently working on a movie "Premonition", in which he plays an Islamic terrorist.
"It has to do with a detective who has a near-death experience because he's chasing down a group of terrorists and as a result of this near-death experience he becomes kind of a visionary. He can sense or see certain things happening. He begins to see these terrorists again and sees something bad equated with them. He finds out that they are actually planning to plant a bomb in a major American city and cause a lot of panic. It's interesting now that they are starting to do films that have more of a terrorist element because I think the issue was a little too sensitive since 9/11. I think it is pretty sensitive still today and always will be but it seems it is more openly discussed now.
So I play the leader of this group of Islamist fundamentalists who are actually Chechen. Of course, it's never said in the script what a Chechen Muslim fundamentalist is doing in the United States. It's one of those things where you as a character have to do some research to make that work for you. Initially in the auditions they said he was from Damascus. After a while they said, okay no he's from Grozny. An Islamic fundamentalist from Damascus is considerably different in his thinking than somebody who is a fundamentalist from Grozny. Then you have to find out why is he in the States? Why isn't he planting a bomb in Moscow?
But the thing is you have to buy into it. You have to find a way to trick yourself to buy into that idea that you or I would think is really strange. You have to find motivations for why he is there. It could be the transfer payments for what is going on in the late 90s for the Chechen rebels. They were getting support from the Mujahaddin and Al Quaeda was moving in."
The storyline links into the political situation of that period, David explains.
"The Chechens wanted support from the US to stop some of the funding to Russia for the rebuilding of Russia. This of course was important to Yeltsin at that time for the sake of his standing in the world. But of course no group of Chechen rebels is going to be powerful enough to dissuade the US politically from doing that. And when you are playing a Muslim who is part of that it gives you justification. Okay, maybe that's the reason why he goes to the States because as a result of him not doing that maybe his family is affected. Even though it's not in the script you have to find reasons why you might be there."
David has strong views on where he draws the line with the type of projects he will get involved in.
"One thing I don't particularly care for is when you are dealing with the kidnapping of children."
But he has played roles in a number of violent films, and his Stargate characters, Sokar and Anubis, are violent, often casually so. Does he see violence on TV and in film as influencing culture and society, or is it merely a reflection of what is already happening in society?
"I think it's both. It doesn't influence us as adults, then it can be more reflective. But I think when it comes to children, I think it does influence, because I know from what I see of children and particularly my son, when he sees certain things that are violent or of a violent nature, it does influence the way he sometimes behaves. He's bound to see things because he plays with older kids and they sometimes watch TV. Regardless of how much you think you can isolate your kids from these influences, you can't. And I do think it does influence and it's a responsibility you have as an adult. You have to be able to give him or her the tools to be able to realise that that's wrong and that's not reflective of what supposed civilised society should be all about.
Just like when my son sees me, or sees something that I do on Stargate or another programme that is of a nature that may be violent, I have to make sure he understands that Dad is just playing a role there. And that, even from an early age we talk about it, even though there's only so much he can absorb. But as time goes on he can develop the tools to make the distinction."
David agrees that parents today have a hard job.
"I do believe that it's the time that we live in and I think as a parent you have more responsibility now, because of these influences, to be more part of the child's life because you need to be, you have to be. All these devices like PlayStation are designed in such a way to give a parent a chance to, how can I say, to take some time off from actually dealing with the child and I think there's a danger to that. If you do that too much, I think unfortunately then the child is looking for that device to be the teacher of their social skills. The basis of the nuclear family right now is very fragile, it's more fragmented than it was years ago. Again, I believe there are certain traits inside children that are there, some have more propensity for anger and violence than others but that's up to you as a parent to see that and if there is, you have to do something to offset that."
Yet, as well as being a parent, and juggling all his various projects, David still finds time to run the actors' studio he founded.
"It's a very small studio. I have a basis of certain students that I help who I've helped to develop from not knowing anything about the business to being working actors. That itself is gratifying because it's like giving back something because I believe that it's vital that you give something and you get something back. Not to say that's why the reason why you give, to expect something back, no. But it's that whole spiritual exchange which I'm a believer in."
Actor, writer, producer, theatre director. Does David have a preference? Which aspect gives him the most professional satisfaction?
"It really depends on the project. There are certain projects that I will be involved in as an actor that will give me great gratification. But I think it's more the producing and writing that I enjoy more because I have, to be honest, more control over the creative process. In acting you are basically just like a pawn on a chessboard which somebody else has drawn and they're controlling it. Whereas when you are writing and producing yourself, that's your chessboard and that's what I find gratifying, that whole thing. You can be in charge of the creative flow of the other aspects. When you are making a film as an actor, that's your role and you don't have anything to do with anything else, but as producer/director you have more influence in the great scheme of things."
With grateful thanks to David Palffy. And thanks also to Bryan Cooney and his team at Wolf Events for their assistance.
Carole Gordon
© 7 February 2004
Official website @ www.davidpalffy.com
© Carole Gordon for Stargate SG-1 Solutions, 7 Feb 2004. All rights reserved. Photos used with David Palffy's permission, from his website. You may post a brief extract of this interview to your website or mailing list and you're most welcome to link to the interview here at Solutions in its entirety.
Return to David Palffy interviews home
Return to Stargate SG-1 cast interviews home